3-Star Superior Hotel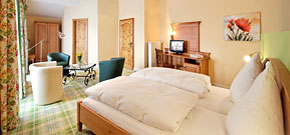 The 3-star superior hotel is situated in a wonderful location with an amazing view to the mountains Lusen and Rachel and the endless forests of the Bavarian Forest. The hotel offers the perfect combination of a comfortable atmosphere and the Bavarian cosiness.
Wellness at the National Park
Bring body, mind and soul into harmony! The 3-star superior Wellnesshotel Waldblick offers an indoor swimming pool, whirlpool, cosmetics and massages. Leave all your worries behind and relax.
Activities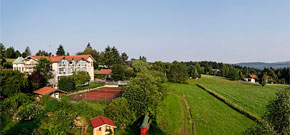 The perfect location of our hotel offers a wide range of hiking options. Explore the mountains, discover the magic side of our endless forests, and let yourself electrify by the awesome views.